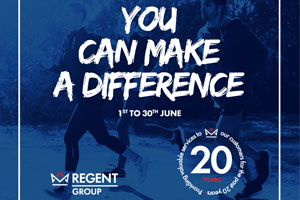 Our world and lives as we knew them have been flipped upside down, and now more than ever, it's incredibly important to feel together, even though we can't physically be.
Regent Runs – The 5K Run Month
Regent Group are excited to announce the 5K Run Month inspired by the Colonel himself Sir Tom Moore! So, how does it work? It's pretty simple really, we want to encourage all of our staff and students to run individual 5K's and then make a small donation to the Virgin Run For Heroes, it can be as little or as much as you like! You can go on your run anytime of the day and it doesn't just have to be for one day, you can do it every day, just like Tharshiny – our very active Managing Director, Regent Group and Co-Principal, Regent Independent College!
2020 also marks an incredible 20 Years of Regent Group and this is a great way to help us celebrate it 'together' and make a difference!
We've left all the fun details below:
What: An individual 5KM Run for the Run for Heroes Charity
Where: Anywhere you like, you can pick the route, as long as its 5K!
When: It's a month long event from 1st June to 30th June, 2020. But don't worry, you don't have to run every day of the month, just once would be great!
Donate: A simple process, simply follow this link, click on the DONATE Button and it's pretty easy from there
Can't Participate? Don't worry if you can't, you can always find your own method of supporting Regent Runs by exploring different ways. Perhaps it's through Jump Roping, or even doing 100 Star Jumps, every little helps!
Let's get Social: The best part right? Feel free to share any pictures/videos pre, during, or post run on our FB Group Page: Regent Runs. You can also share screenshots of your donation to the page! Whatever you choose to post, please tag @RegentGroupUK @RegentCollegeLondon @ RegentCollegeIndependent @Acornhousecollege and the hashtags – #RegentRuns #5KRunMonth so that we can see everyone who has taken part! We also encourage you to share on your own social pages, to help inspire others!
There we have it, our very exciting 5K Run Month! We can also proudly announce that Regent Group will contribute £20 onto each individual donation!
Will you be taking on the 5K Run? Let's get running Regent!
For any further info, please contact: info@regentgroup.org.uk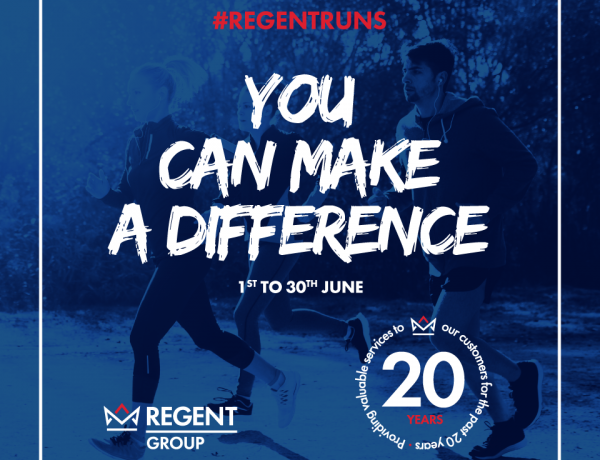 < Previous article