Regent Group is a highly unique, family owned London based organisation. Launched as a private sector education group in 2000 it has enjoyed substantial and diverse growth expanding into real estate and investment management led by a strong and proactive leadership team.
The history of the organisation is depicted below.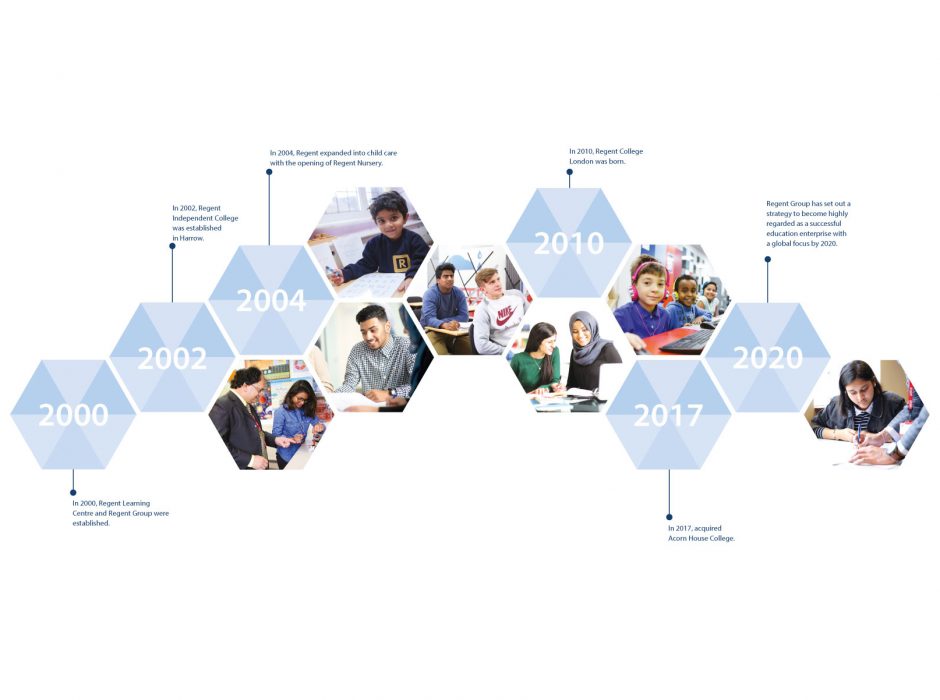 Having been delivering quality education via our nursery, tuition services, full-time secondary schools, further and higher education and executive leadership courses, we have also expanded into recruitment services, real estate investment and management and investment management.